How to make Horchata de Chufa
---
10 Reasons why you would benefit from making and drinking Horchata de Chufa
Horchata de Chufa is a healthy, refreshing drink packed with naturally occurring digestive properties

(Click for research paper)

and health benefits. It's a great way to cool down on a hot summers day or post workout whilst topping up on your nutrients!
Horchata de Chufa can be enjoyed all year around and fits in all types of lifestyles. Horchata de Chufa is perfect as a base for protein shakes, smoothies, on cereal, in béchamel sauces, hot chocolate and even can be used to make tofu.
Horchata de Chufa is the closest plant milk to soya milk as it is thick, creamy and extremely versatile.
Horchata de Chufa contains more iron, copper and zinc than cow or goats milk.
Horchata de Chufa can be consumed by a wide range of people and all ages and is especially good for young children, old people and pregnant women due to its

impressive nutritional profile.

 
---
---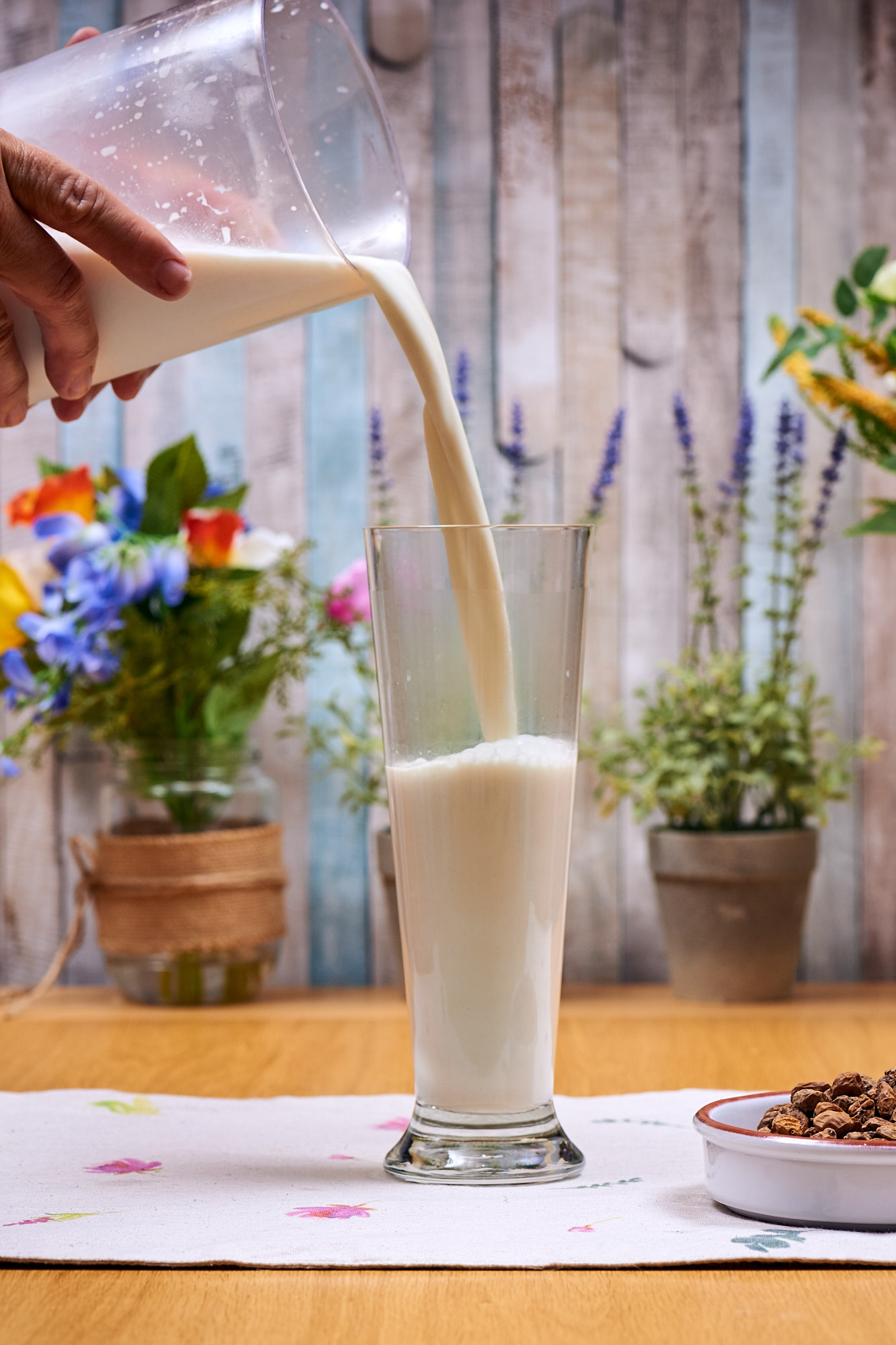 Unpasteurised fresh Horchata de Chufa can be beneficial when consumed by people with Diabetes (Type 2) and people with High Blood pressure and cholesterol due to the high concentration of arginine and oleic acid.
Horchata de Chufa is a perfect milk alternative for people with food allergies and intolerances as it is free from common food allergens such as nuts, dairy, lactose, soya, grains, wheat and gluten.
Making 

Horchata de Chufa

 and other plant milks using

T

he Vegan Milker

 is incredibly quick (1-2 minutes), simple and tastes delicious. It can also be stored in the fridge for up to 5 days.
Homemade Horchata de Chufa is free from preservatives and artificial flavourings, contains the

full nutritional profile

 and you have control over the sugar content. Homemade = Healthier.
Lastly if you make Horchata de Chufa at home, you can use the leftover fibre from the milk to make cakes, muffins, cookies, bread and other baked goods. 

Click here for our recipes.
What is the Vegan Milker?
---
The Vegan Milker is an authentic and original kitchen utensil that makes preparing Horchata de Chufa and other delicious vegan milks quick and easy. Think healthy, think smart.
---
The Vegan Milker consists of 4 components: a container, a filter made with the highest grade stainless steel in the market (Aisi 316L), a mortar and a lid. (Hand blender not included)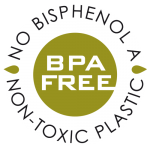 All materials used to manufacture the Vegan Milker are free from anti-ecological and Halogen components such as Bisphenol A (BPA), PVC, Baquelite, Formaldehyde etc
---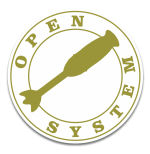 The Vegan Milker is an open system; allowing you to use any  hand blender (700w minimum)
---
---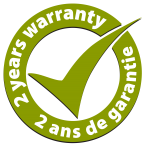 It comes with a 2-year warranty
Why should I use The Vegan Milker?
---
All in one: The Vegan Milker has 3 uses, to prepare, sieve and store your homemade Horchata de Chufa.
Time efficient: Take less than 2 minutes to make your plant milk using Vegan Milker so you have more time to do whatever else you want to do with your day.
Eco-friendly: With the Vegan Milker you do not need to buy, dispose of or recycle plant milk cartons. Drink healthy and help save the planet at the same time!
Energy Efficient: Vegan Milker + any hand blender uses only 20W when preparing plant milks.

Get more for your money:

 In addition to plant milks, the Vegan Milker makes fibre from whatever milk you make which can used for cooking and baking. Talk about 2 for the price of 1.
Control what goes into your plant milks: The Vegan Milker gives youcontrol of what goes into yourHorchata de Chufa/plant milk. Say NO to Preservatives, Additives, Thickeners and other nasties used in industrial plant milks.
Knowing all of this, what's not to love?
Click to browse our shop for Chufas and Vegan Milker to get started on your Chufa journey.